Functional and Decorative
Surfacing
Solutions
Focused on Your Specs, Your Schedule and Your Budget
At RayVac, we maintain a client focused approach and have a proven track records of providing for all of your surface decorating needs. We apply our rigid quality standards to every process we perform. We are the surface decorating experts for such industries as:
Automotive
LED Lighting
Cosmetics
Electronics and Computers
RFI/EMI shielding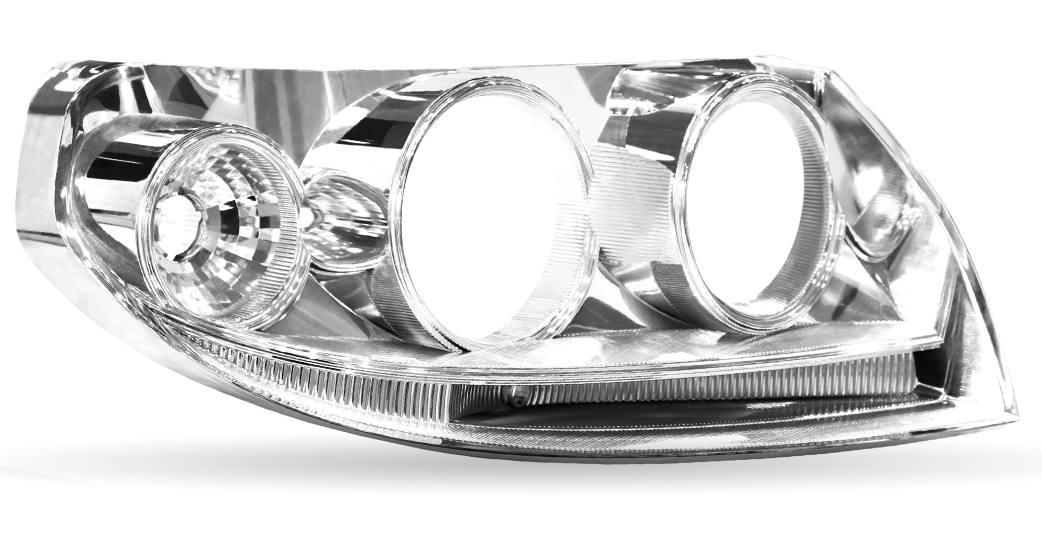 Vacuum Metallizing
Our most popular service, we apply of a simulated chrome finish to your non-porous base product. To learn more about our specialized process click here.
Hot Stamping
Our process applies a custom design to your products using pre-dried ink and foils to apply a variety of colors to almost any surface.
Spray Painting
Our mechanized spray-painting operation further widens the variety of top coat finishes we can apply to your products.
Custom Packaging
Preserve the quality of your product with our custom packaging services. We inspect and pack your order to your specification and need.
RayVac

Plastics
Keeping our work in house provides a level of quality and dependability that others can't match. We perform all of our work in our 30,000 square foot facility in the Far West suburbs of Chicago. We work with a wide variety of products and companies.